My plays explore the lives of strong female protagonists living in #MeToo America. They are outsiders in a culture obsessed with beautiful young insiders, but these women can't stop looking for a way in.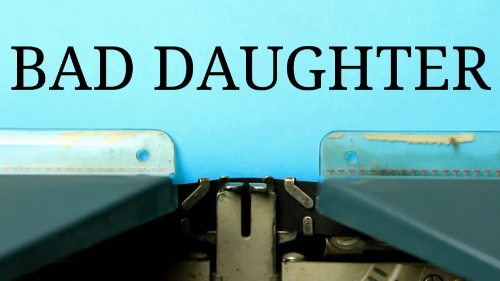 Full Length. Dark Comedy. 4W, 2M.

Maddie is summoned back to New Jersey where her father is sick, her mother is falling apart, and she's still in the closet. She battles food, death, family and herself in this dark comedy about figuring out who you really are.

"Bad Daughter is one of the funniest depictions of family dysfunction I've ever seen, mainly because Weinberg doesn't shy away from telling the truth; even the most outrageous behavior and / or situations are rooted in a reality that is both startlingly familiar, and gut-wrenchingly hilarious, which puts the work a notch or two above most comedy/dramas in this vein. "
- Doug Devita, Playwright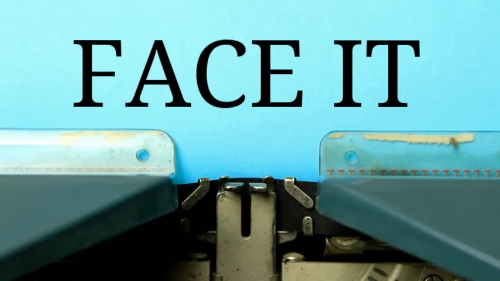 Full Length. Dark Comedy. 4W, 3M.

Face It, or The Transmogrification of Eliza Kline. Eliza Kline is a washed up actress/singer secretly working as a tour guide in New York City. A reality show contest with the prize of a free facelift, might be the ticket to her comeback.. But neglected stage mother, and schmuck boyfriends, litter the path to the big win. In this comic fable, Eliza will be transmogrified, one way or another.

"A fast-moving, hilariously dark look into the crumbling psyche of an aging actress, written with a surgeon's skill. Funny, touching, and with Weinberg's clear-eyed, truthful gaze, this comedy takes a hard look at the truths of out youth-and-beauty obsessed culture, and has some very satisfying things to say."
- Doug Devita, Playwright
25 min comedic drama, 2 W, 2 M.
Published by Smith-Kraus
It's 1940 and the Great Depression is over, but not for Vivian Lande. After years of Broadway roles in that nearly defunct genre, the "society play", she desperately seeks her comeback, but even her faithful agent can't resuscitate her dying career. To make matters worse, her niece Dinah is bitten by the acting bug and manages to find the most bohemian charlatan in New York to teach her. Can she save her niece, and most importantly herself, from a diva's most dreaded disease, irrelevance?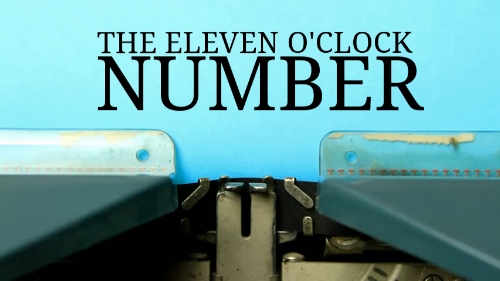 The Eleven O'Clock Number
10 min Comedy. 1W 1M.

After many ominous texts from his wife Gigi, Dan takes a weekend leave from his job as a cruise ship crooner to see if he can head off a marital shipwreck. There's big trouble in Brooklyn. A nearly empty apartment and a female more demanding than his wife make this homecoming a stormy one. Is this marriage sunk?
One Act. 1W 1M.

When Sally and Sam, sister and brother, reach middle age, they find they have become distant strangers. But this isn't how it always was. This play asks how did they get here, and is there ever a way to go back?
Short Comedy. 2M 1W.

On Manhattan's posh Upper East Side two teens become suspicious that their feathered nest is actually a cult. The arrival of a street teen/foster child may be their salvation if he can be recruited to help them escape. Will they succeed? And are they really what they seem?
10 Min. Comedy. 2W 1M.

On the day of her possible promotion to loan officer, cynical bank teller Roxanne must save the bank when Davy, her best friend Patty's ex-con boyfriend tries to hold her up. Roxanne is forced to reconsider her fatalistic outlook on life and romance in this screwball comedy's surprising outcome.
10 min. Dark Comedy. 3W.

Two sisters come to visit their dying mother on Long Island and discover, much to their dismay, that she has already decided to spend their inheritance in a shocking and unconventional way.
10 Min. Comedy. 1W 1M.

Celia and Ted are engaged to be married but there is trouble under the surface of this conventional looking pair. On Sunday afternoon after an NYC brunch, Celia tries to get Tom to commit to "the big date" but Tom has another agenda.
10 Min. Comedy. 2W 1M.

In Altoona, PA the whole town has come out for the annual musical, in support of Feral Felicity, the local cat shelter. The leading lady breaks an ankle at the last second and a shy pianist is asked to step into the leading role. Can the visiting glamorous New York actor convince the pianist to take the leap and save not only a shelter, but also her own life?
10 Min. 2W 2M.
Marla turns seventeen but will Marla's parents ever grow up? In the aftermath of the basement birthday party thrown for her by her sad and desperate Dad, Marla is asked to make hard choices about her future.
To read full plays or samples please visit NPX or contact me directly.